All solutions
Analytics & Dashboards
Get relevant information for your business thanks to advanced data analysis and facilitate your colleagues to access the most important KPIs through structured reports or interactive and customizable dashboards.
We talk about Big Data when the volume of data, both structured and unstructured, is so high that particular methods and technologies are required for its analysis. This is exactly our specialty: we provide a 360-degree consultancy in Big Data Analytics, representing a transversal competence applicable to every sector and domain.
Starting from the data collection and ending with the processing and delivery of the results, we take care of managing the data, making it relevant and usable, and then displaying it in a simple, clear and immediate way through reports and dashboards tailored to the needs of your team.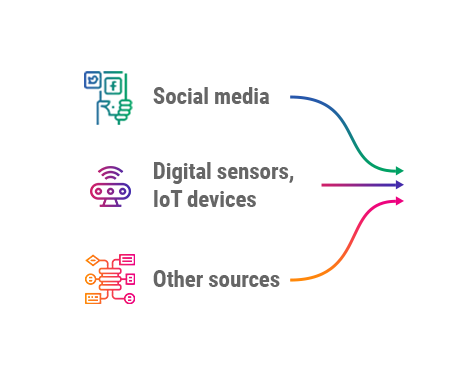 1. Collection of raw data
We gather raw data (structured and unstructured) from diverse sources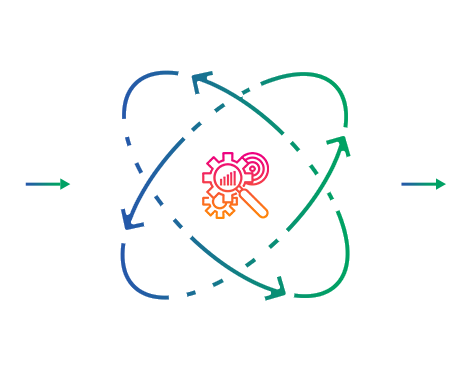 2. Data Analysis
We perform data analysis to extract the most important KPIs for your business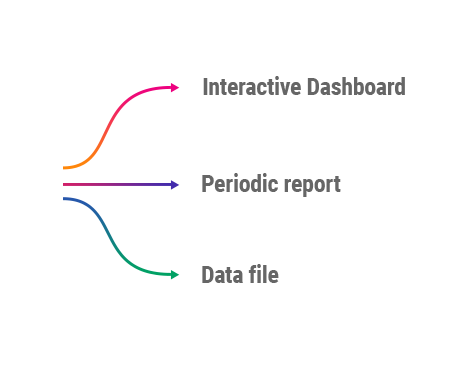 3. KPI visualization
We represent metrics and KPIs according to your needs and preferences

We go further!
Our Business Intelligence solutions can provide you with additional support: we transform data into information, information into knowledge, and you can use this knowledge to make strategic decisions and implement real action plans!
Business Intelligence