All solutions
datumo
Artificial Intelligence at the service of Customer Experience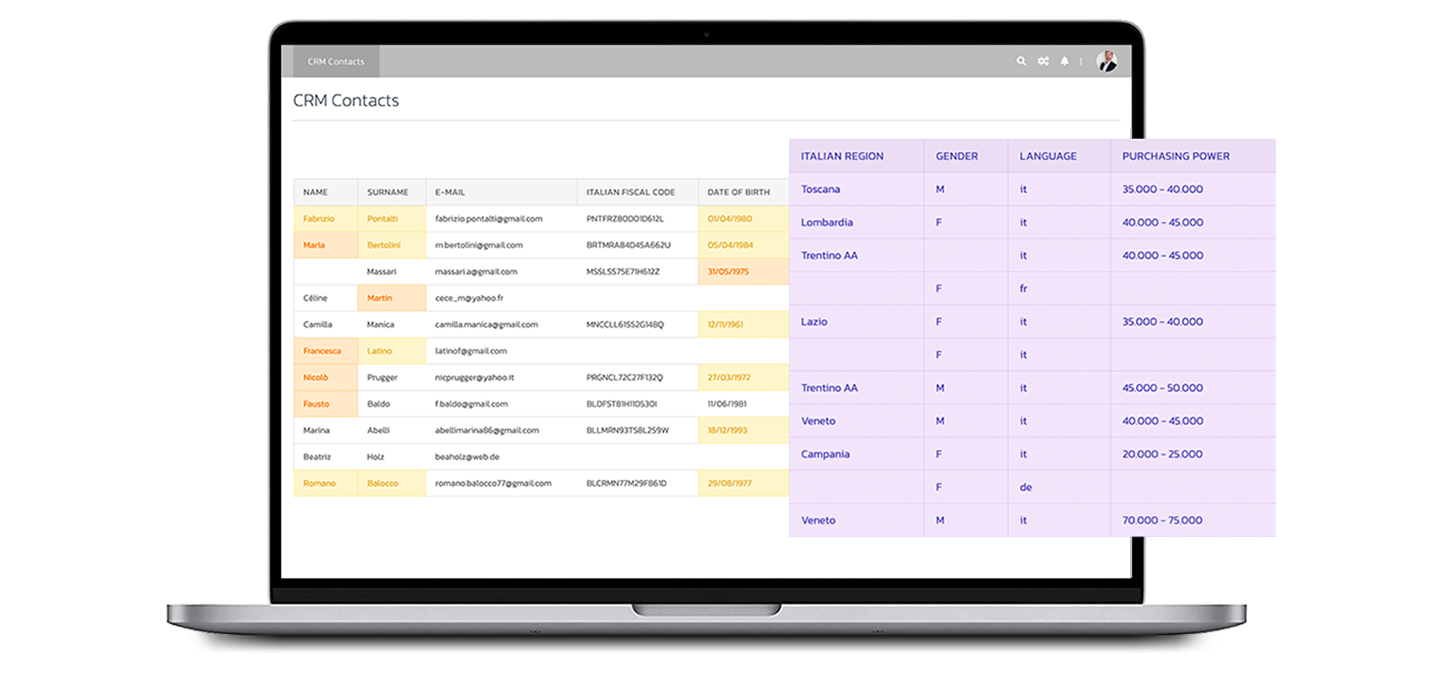 How does it work?
datumo enriches customer profiles with human-centric insights, directly within the CRM in use.
How is this possible?
By leveraging on Artificial Intelligence and Machine Learning, datumo cross-analyses first-party data (CRM) with third-party data (external), to extract relevant insights on your customers: demographics, interests and preferences will never be a question mark again!
Discover more
Customer profiling: 100% GDPR compliant!
datumo is 100% GDPR compliant, since it does not invade your customers' privacy. On the contrary, datumo aims at introducing on the market a new and transparent approach to profiling, based on mutual trust between customer and company, to achieve a win-win situation.
What matters today:
customer experience management and personalization
Nowadays consumers want to be involved in experiences that are highly customized to who they truly are. Therefore, Customer Experience Management activities play a crucial role to achieve a high level of customer satisfaction, which translates into low customer churn rate and increased customer loyalty.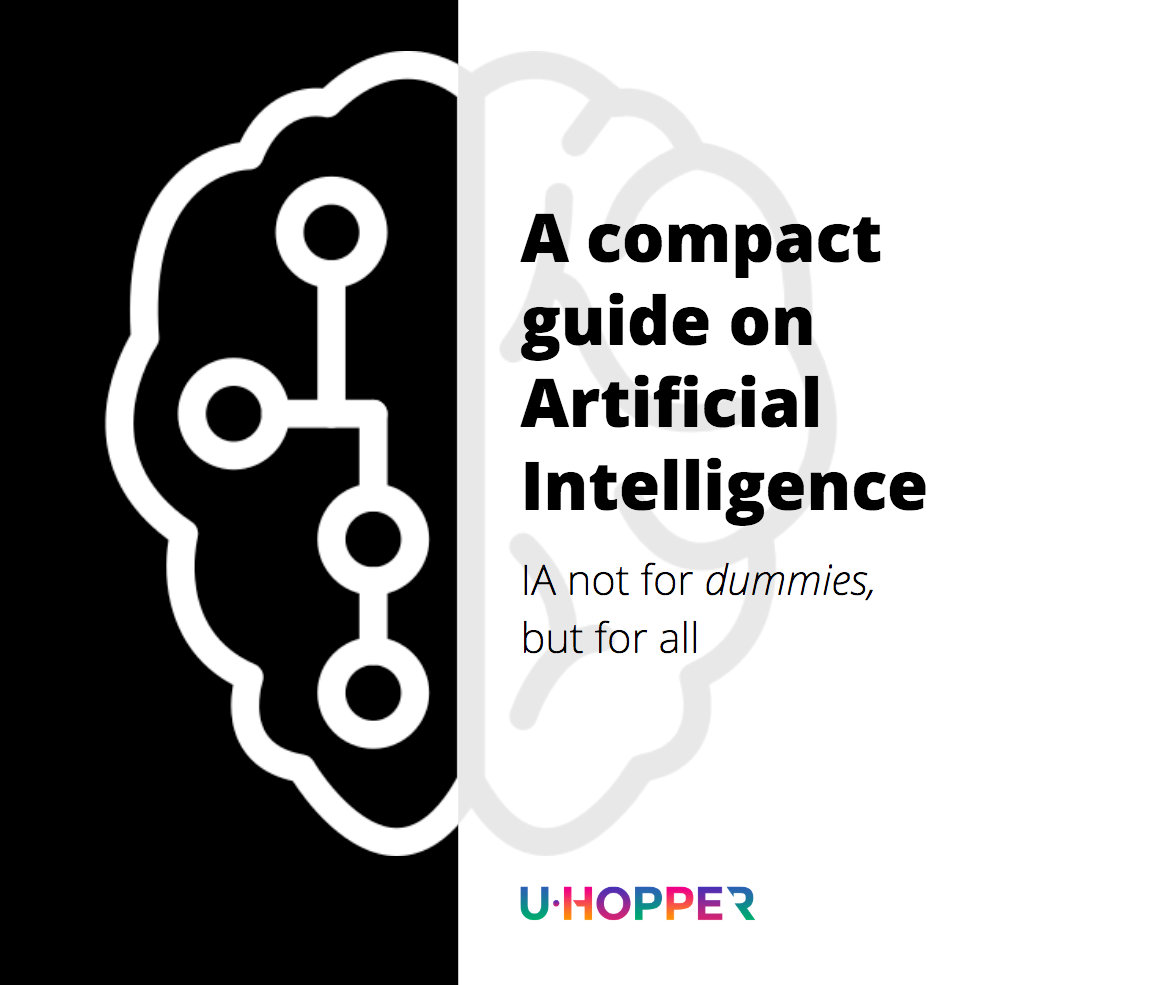 Here's a gift for you!
Get our mini-guide on Artificial Intelligence by subscribing to our newsletter.