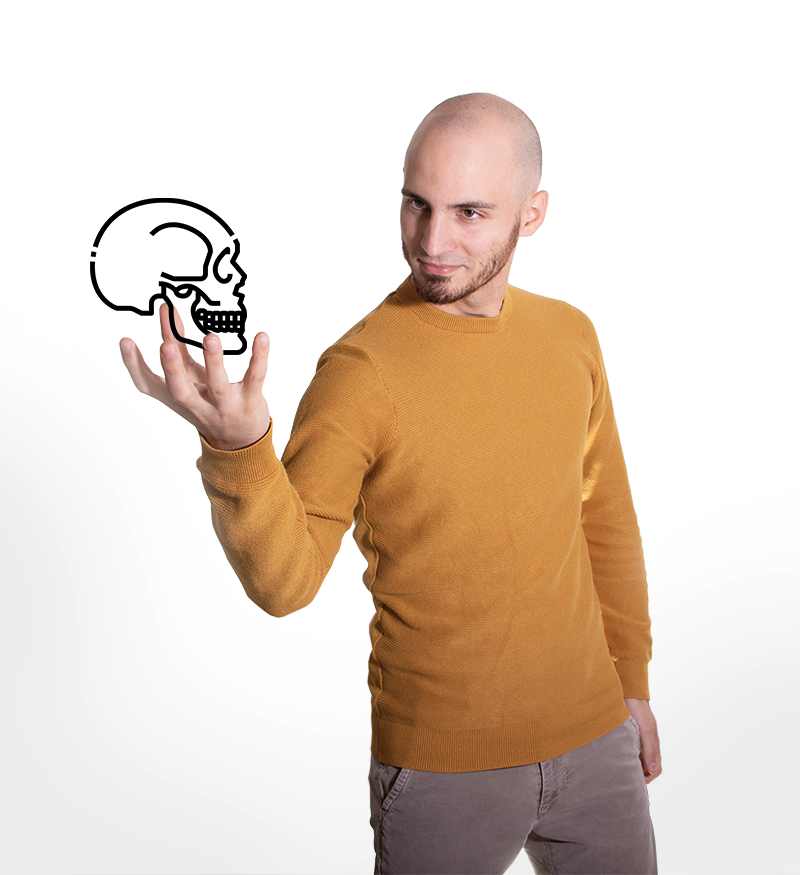 Rossana: Hello Nicola, can you briefly introduce yourself and tell us how you get to U-Hopper?
Nicola: I am Nicola, 24 years old, and I am a student at the University of Trento, attending the last year of my Master's Degree in Computer Science. I joined U-Hopper after taking part in a course held by Daniele. I must have been a good student since, at the end of the course, I received a job proposal!
What's your role here?
I do web development. Currently, I am involved in a few projects where I am in charge of both the back-end (business logic) part as well as the front-end side, that is visualisation.
How does your typical day look like?
The alarm goes off early at 7.30. After having a huge breakfast with latte macchiato and cookies, I am ready to go to the office. The working day starts with a quick update to align with other team members; after that I am ready to roll my sleeves up while listening to my favourite radio station!
What do you like most about your job?
The job itself is interesting and challenging, and I am learning a lot of new things! But what I really value at most is the working environment. My colleagues are always there to help out whenever it is needed.. also just to have a chat, laugh together and hang out. During lunch breaks we always end up talking about food, which is a topic I have a lot to say about!
What kind of skills do you think are needed to do this job? In addition to the technical skills, of course.
Especially at the beginning of a career path, I believe being hungry for learning new things is key to overcoming everyday obstacles. This attitude, when combined with great communication skills, can help everyone grow professionally and personally and be successful.
How does the corporate culture support you in your work?
In U-Hopper I found a very welcoming and cozy environment. Even if I joined the crew only a few months ago, I feel I have grown a lot already, thanks to both my colleagues and the company's management that is placing trust in me.
Outside the working hours, do you have any particular interests?
Actually, I have many hobbies and interests; however, if I have to pick just one, I would choose acting, which I regularly do with the University's theatre club.
Last but not least: name three words or adjectives to describe U-Hopper 😊
Young, innovative and professional environment.