In this interview, we talk with Athanasia Tsertou , CTO of CIBOS about her vision and expectations of this joint activity.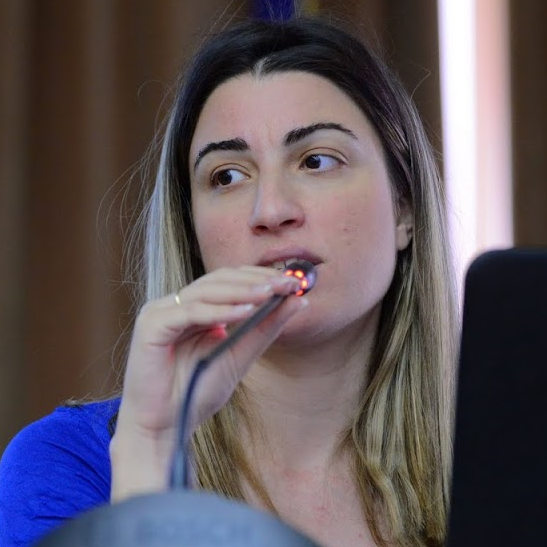 Eleonora: Hello Athanasia, nice to meet you! Can you tell us about yourself and how CIBOS was born?
Athanasia: Hi Eleonora, same here, many thanks for the invitation! So, well, my name is Athanasia and I come from Greece. I have an academic background in Electrical and Computer Engineering, and I would say that, throughout my career, I have been always trying to turn research results into high-impact innovations with a commercial and industrial potential.
I have been working at the ICCS research institute since 2012, leading the team of Smart Integrated Systems of the I-SENSE group. Throughout our journey, the group has created successful prototypes addressing segments such as logistics and supply chain, green mobility and smart cities. However, these solutions tended to be stuck in the pilot stage due to the very nature of the EC-funded projects - that is our main business in ICCS.
Recently, we decided to involve our end users in a brainstorming activity in order to explore how to turn our solutions into real products. As a result, we decided to create a spin-off company, CIBOS Innovation , that is focused on the commercialisation of digital platforms for the green mobility and supply chain sectors.
Fun fact: CIBOS was born during the pandemic era, at the end of 2020.
What is your role at CIBOS? And what keeps you up at night?
I am the Chief Technology Officer at CIBOS. I oversee the technical developments in both our commercial and research projects while, at the same time, I lead fundraising activities together with other CIBOS partners.
What keeps me up at night? I would say the challenge of balancing R&D and commercial activities, while allowing the company to grow and achieve our end goal, which is ultimately launching our products on the market.
How was the idea behind the MANTISSA project born and why did you decide to involve U-Hopper?
A long term goal at CIBOS is integrating cutting edge technologies, such as Augmented Reality and smart image and voice recognition, in the digitization of supply chain operations.
We already commercialize a product, called Pick By Vision , which consists of smart glasses to be used by warehouse operators and retailers to facilitate key activities, such as picking operations. This product is already implemented by a large company operating in the food industry value chain and we have an ongoing B2B partnership with a key ICT logistics provider in Greece.
However, we have realized that smaller logistics operators hesitate to invest and adopt new hardware; sometimes, they even find the onboarding process with AR tech too complex.
Therefore, we are developing a complementary, voice-based solution that uses voice commands for picking, inventory counting and put-to-store operations. This product will have lower installation costs and may accommodate warehouses that haven't onboarded barcodes or QR codes in their process.
We have a long-term collaboration with U-Hopper and are aware that you are building products for optimizing inventory management; for this reason, when the opportunity given by Mind4Machines popped up, we immediately thought of you.. and here we are!
In MANTISSA we have a final user, a manufacturing company (Rosver) which will pilot CIBOS and U-Hopper technologies in real life - what's your feeling about this piloting part?
Not great - just kidding :)
Our products are at the moment in a rather prototypical stage (TRL5), so the feedback from an end-user that is in the process of onboarding digitalisation in their warehouse operations about what they deem important and which are the crucial KPIs (aka Key Performance Indicators) that they wish to measure and improve, well, that will be essential for us to reach a higher TRL and address real SME manufacturers' needs.
Where do you see the collaboration between CIBOS and U-Hopper going in the mid term?
Our companies have complementary products for the logistics and supply chain sectors. Moreover, they share a common vision: we know U-Hopper also started as a spin-off of an important research center ( FBK ), and this is an important aspect; indeed, it implies that the company appreciates innovation and knows how to shape cutting-edge products addressing new needs and niche markets.
Personally, I have known Daniele for a long-time and I really appreciate his commitment, his way of thinking "out-of-the-box", as well as his dedication to achieve high quality results. I do believe that this collaboration will be the first of a series of joint endeavors to improve and advance both our solutions.
We share the same feeling! What else can I say? Good luck and let the project begin!
Would you like to learn more about the project? Or get more information about our solutions for optimizing warehouse operations? Drop us an email , we will be happy to share all the details!
---
This project has received funding from the European Union's Horizon 2020 Research and Innovation Programme –INNOSUP under grant agreement No 101005711.