The Open Data Hub (or ODH for short) and its data are the subject of the new project we are carrying out at U-Hopper, in collaboration with our partner CISMA . The project will help the South Tyrolean database offer a richer and more extensive dataset, including not only 'raw data', but also 'processed data' and analytics, making it easier for interested parties to build value-added solutions on top of ODH.
On the occasion of this collaboration, we interviewed Roberto Cavaliere, AI & Mobility Solutions Expert at NOI Technpark , the technology park and innovation hub of South Tyrol.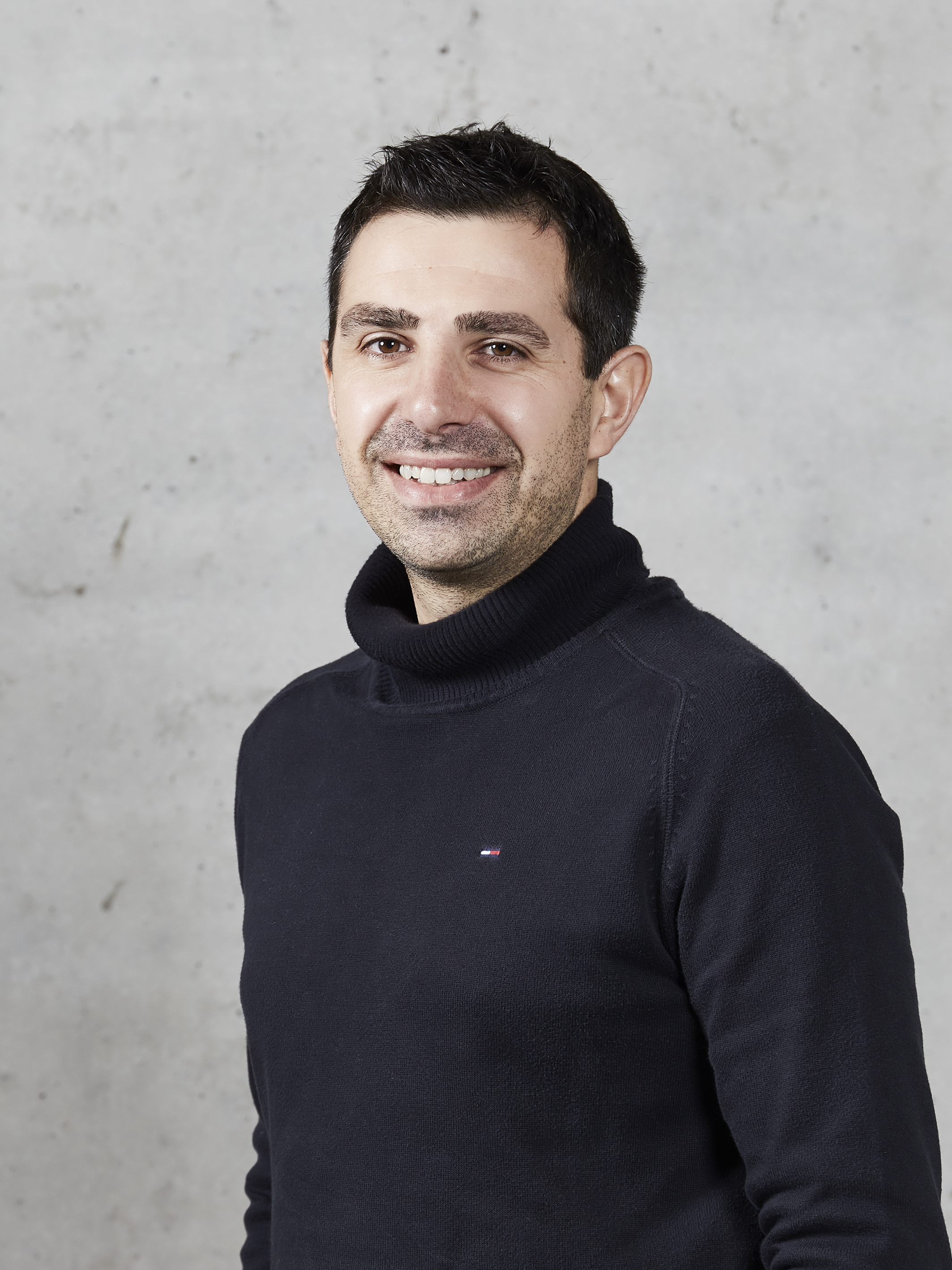 Eleonora (U-Hopper): Hello Roberto, nice to meet you! Can you tell us about yourself and your role at NOI Techpark?
Roberto: I'm Roberto Cavaliere and I work for the Tech Transfer Digital Unit at NOI Techpark. Our goal is the promotion of research and development activities by companies and research centers in the ICT field. My main responsibility is to follow the projects related to the theme of smart mobility (or intelligent transport systems - ITS) and, more in general, all projects that involve the use of artificial intelligence models.
Among the various projects followed by this unit at NOI, there is also the management of the first "open" public infrastructure in Italy for IoT, as well as the largest database in South Tyrol, the Open Data Hub (ODH). Would you mind telling us something more about it?
The Open Data Hub is the jewel in the crown of our Tech Transfer Unit. Several years ago we had the intuition that, in order to promote research and development in the ICT field - and, more generally, the development of highly innovative digital products and services - we had to make high-quality data available to anyone. The Open Data Hub is a software platform, initially born as an open source community project with local stakeholders, which aims to aggregate machine-readable, real time data flows coming from different sources and to make them available for third parties according to the principle of open data. The advantage for data consumers is that through calls to a single API, data consumers can query data from multiple sources. An example? Parking stations data provided by different municipalities.
What type of data do you collect and how do you make it available?
At the moment, the Open Data Hub platform focuses on two main sectors: tourism and mobility. Information and availability are continuously updated on the page https://opendatahub.com/datasets/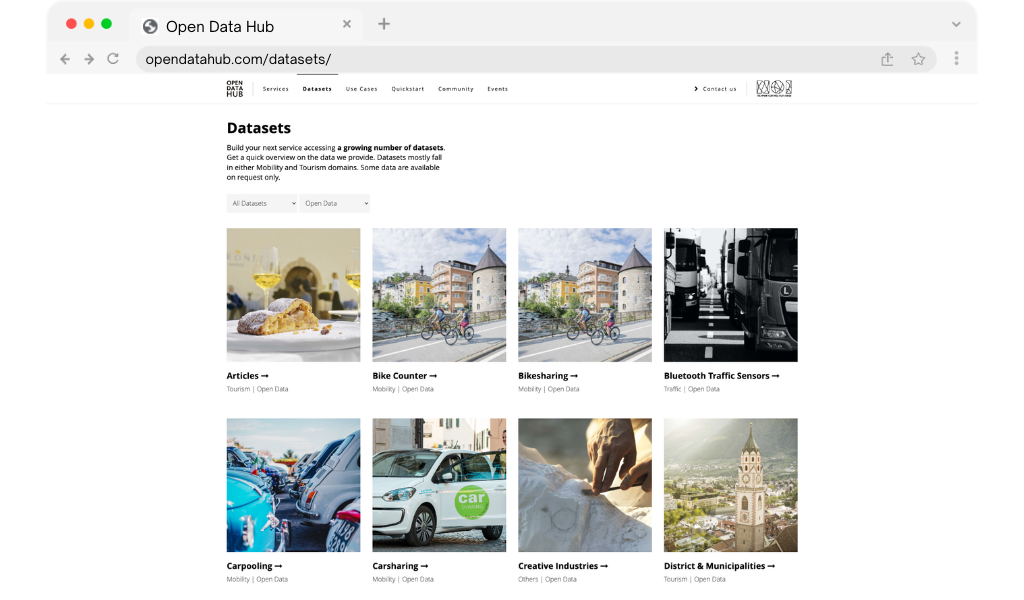 Among available, tourism-related datasets we can count data on points of interest, events, occupancy of accommodation facilities, web-cams etc. As far as mobility is concerned, we have real-time data for monitoring the current status of mobility services (e.g. availability of sharing cars or bikes, charging stations, parking slots) as well as data on road infrastructures (e.g. traffic leves, expected travel times, pollution levels, weather conditions etc.). Data can be accessed through a simple REST API in JSON format.
Open data is a great opportunity for a variety of stakeholders, in particular for ICT companies interested in developing innovative, digital products for citizens and local public administrations. How has this data been used in this sense? What new services have already been born? Can you give us some successful examples?
Let me start by remarking that, since data is open, we are not aware of all innovative developments that have already been implemented or are in progress. That said, at NOI Techpark we are trying to foster the creation of a community around the Open Data Hub, connecting those entities who share data and those who use them.
One of the most significant applications that we can certainly cite here as a success case concerns the reference applications for mobility in South Tyrol, namely the web portal and the "altoadigemobilità" app. These applications use the points of interest available on the Open Data Hub to allow users to do "door-to-door" route planning. This feature is particularly appreciated by tourists, who have little knowledge of the public transport system, and who may have difficulty understanding the nearest bus stop from where to take the bus. These applications are used on average by around 50,000 users per day.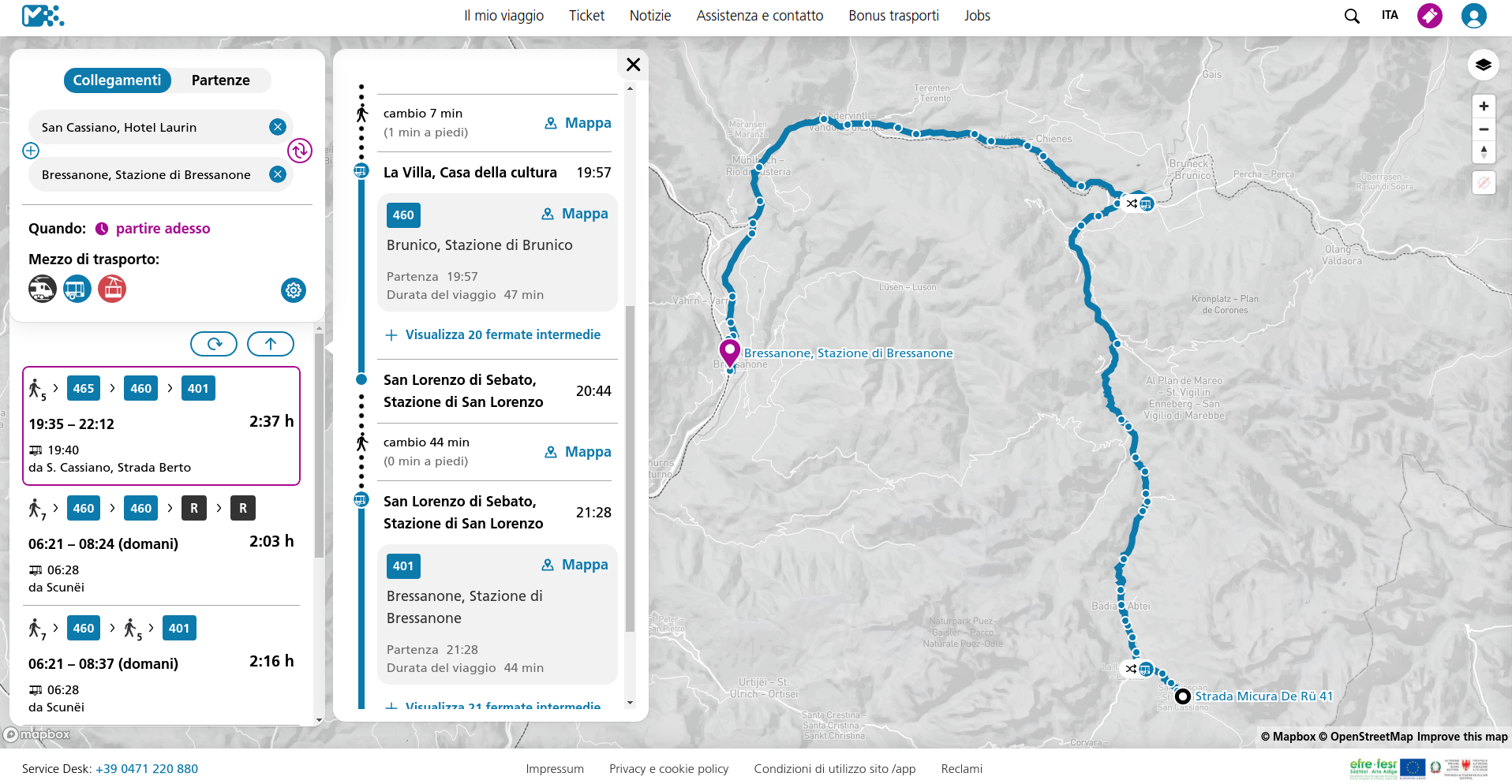 One of the well-known limitations of open data is that very often the published data is too "low level" to be used, and there is a need for some sort of intermediate step, to develop analytics or insights based on open data, which then can be used profitably. What are your thoughts on this topic, and which actions are you taking to tackle this issue?
Providing high-quality data and a consistent data service are two essential aspects for the development of innovative digital products. For this reason, at NOI Techpark we are trying to gather both data suppliers and data consumers on the same network, as we believe that we need to 'listen' to both sides in order to tackle this type of problem. In other words, what happens is that we collect feedback from data consumers on quality issues, and we share them with data providers, who can take actions to provide a better service.
At the same time, we strongly believe in the use of automation techniques, enabled by Artificial Intelligence methods, in order to control the quality of data. Indeed, one of the added values ​​of the Open Data Hub is being able to verify the quality of a certain data flow, and - if possible - to enrich it automatically. And all this can also be developed by components external to the Open Data Hub but connected to it, according to the principle of "AI-as-a-Service". Here is where our collaboration with you, U-Hopper, and CISMA, was started.
How would you describe the collaboration with CISMA and U-Hopper so far? Which benefits are you expecting to generate for the ODH and its users in the medium term?
The collaboration with CISMA and U-Hopper is exactly the type of collaboration we want to foster with local companies; companies that are involved in the development of the Open Data Hub, and that can gain a tangible added value for their business growth thanks to this activity. In this case, the collaboration aims to process 'raw data' to obtain actionable insights and analytics. And then to make said insights and analytics available through the Open Data Hub; we expect this to enable an easier and more interesting use of the ODH data by innovators and application developers.
How do you imagine ODH in 5 years, and why?
Besides what I just presented,, we believe that the Open Data Hub can provide benefits and create value in other sectors and fields. For this reason, our goal is to exploit this data infrastructure by covering additional areas of interest and even larger territories, which are not limited only to South Tyrol. For example, thanks to the collaboration of various electric charging column operators, real time data flow from e-charging stations from all over Italy are already available - of course in the ODH!